Leap and CDLP are hosting a seminar
Date: Tuesday 26th February 2019 from 9:30 – 5:00pm (registration from 9.30am)
Venue: Room G008, Institute for Life course and Society, Centre for Disability Law and Policy, Upper Newcastle Road, Galway.
Audience: This workshop is most suitable for family members, people with disabilities, friends and supporters and people who work in policy or services.
Cost: €40 for people with a disability and family members, €80 for professionals. Lunch included.
Book through Eventbrite: https://bit.ly/2RWintB
This one-day workshop will provide an overview of proven and practical means by which children and adults with intellectual disabilities and their families can embark on the journey of an inclusive life across the life-span. Inclusion in community life holds the greatest promise for a fulfilling and meaningful life, regardless of the nature or severity of an individual's disability. Inclusion in normative pathways, while capitalizing on community capacity, not only creates unimagined possibilities but offers a more effective and sustainable means of utilizing government and human resources.
Topics to be explored include the power of an expansive vision and collective family advocacy, inclusion in normative pathways, capitalizing on community capacity and building community partnerships, personal budgets and associated family resources, inclusive education – including tertiary, employment for adults and youth, community membership and a home of one's own. This is an opportunity to learn from decades of practice and developments based on the work of Inclusion Alberta, an internationally recognized and world-leading family advocacy organization.
Bruce Uditsky
Bruce Uditsky, M.Ed., Chief Executive Officer Emeritus, Inclusion Alberta and Adjunct Professor, Community Rehabilitation & Disability Studies, Community Health Sciences, Cumming School of Medicine, University of Calgary. Bruce is internationally recognized for his leadership and advocacy in social justice and inclusion for individuals with intellectual disabilities and their families. He serves in an advisory capacity to government on many issues including the development of Alberta's policy framework on inclusive education. He was instrumental in the development of significant disability-related legislation and standards, including the Family Support for Children with Disabilities Act, Persons with
Developmental Disabilities Services Act and Alberta's education standards on the inclusion of students with disabilities.
Bruce is the founder of Inclusive Post-Secondary Education and co-founder of the Rotary Employment Partnership both of which have been formally recognized as world leading global innovations. He has consulted and taught in many countries, co-developed a family leaders' series and is the author and co-author of books, chapters and articles on inclusion. Bruce is a recipient of the Alberta Centennial Medal, Queen Elizabeth II Diamond Jubilee Medal, multiple Communicator of the Year awards, a Paul Harris Fellowship from his Rotary Club and the Premier's Council on the Status of Persons with Disabilities Gary McPherson Leadership award. He is the parent of two adult sons, one of whom has developmental disabilities.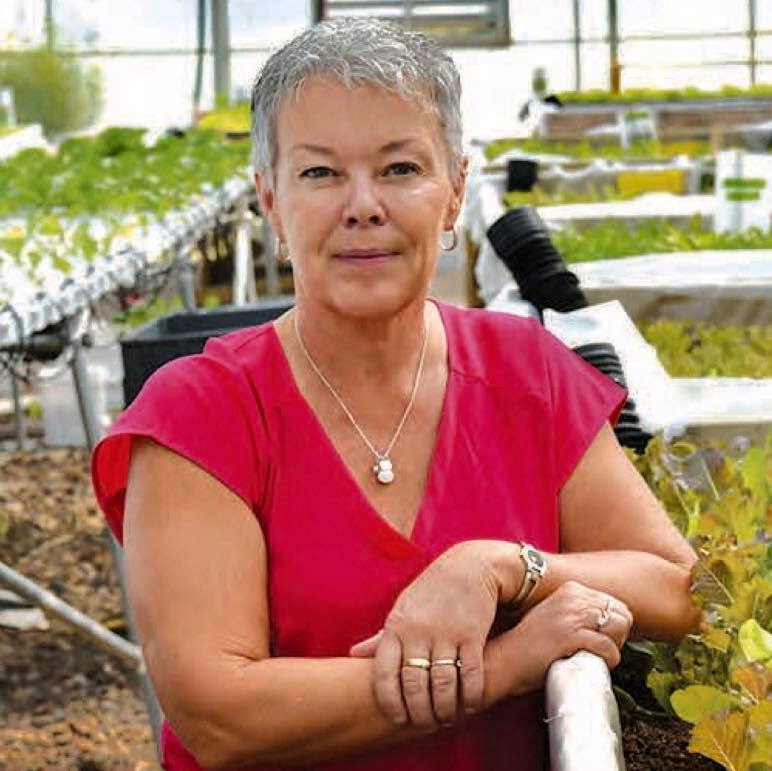 Robin Acton
Robin Acton is a parent who has been involved with Inclusion Alberta for over 20 years in multiple leadership roles, including President from 2000 to 2004 and from 2013 to 2017. She has served on the Board of the Canadian Association for Community Living on two separate occasions over these last 20 years and currently sits as their Vice-President. In addition, she is the current President of her local association, Inclusion Lloydminster.
Her extensive knowledge of the issues facing individuals with intellectual disabilities and their families is rooted in her own family's experience. Regardless of the context, Robin's commitment to individuals with intellectual disabilities and their families in pursuing meaningful and inclusive lives in the community is unwavering. Whether it is advocating for needed supports and/or resources or developing the leadership capacity to strengthen and sustain advocacy over time, Robin believes that strong, family governed associations play a critical role. She has been particularly invested in and dedicated to family leadership development and community engagement. This is evident in any organizations with which she is involved. Robin, and her husband John, are parents of three adult children, the oldest of whom, Erin, now 30, has intellectual disabilities. Erin has always had a fully inclusive life from school to college to employment. The Acton Family lives just outside of Lloydminster, Alberta, where they own and operate Lower Shannon Farms.