Read about our Family Leadership webinar series
WE OFFER
Leap offers visioning and planning, connections and networks, information, workshops, and family leadership initiatives for families who have a child with a disability and who want to pursue an inclusive life.
We encourage
We encourage families to look beyond services and to focus on inclusion in ordinary life. This approach will assist children with disabilities to maintain strong and diverse relationships with family members, friends and within their community.
WE INVEST
We invest in families because we believe they are foundational in their capacity to pursue inclusive lives and drive social change.
Research by Leap in partnership with the Research Group on Self-Directed Living
Perspectives of People with Disabilities and Families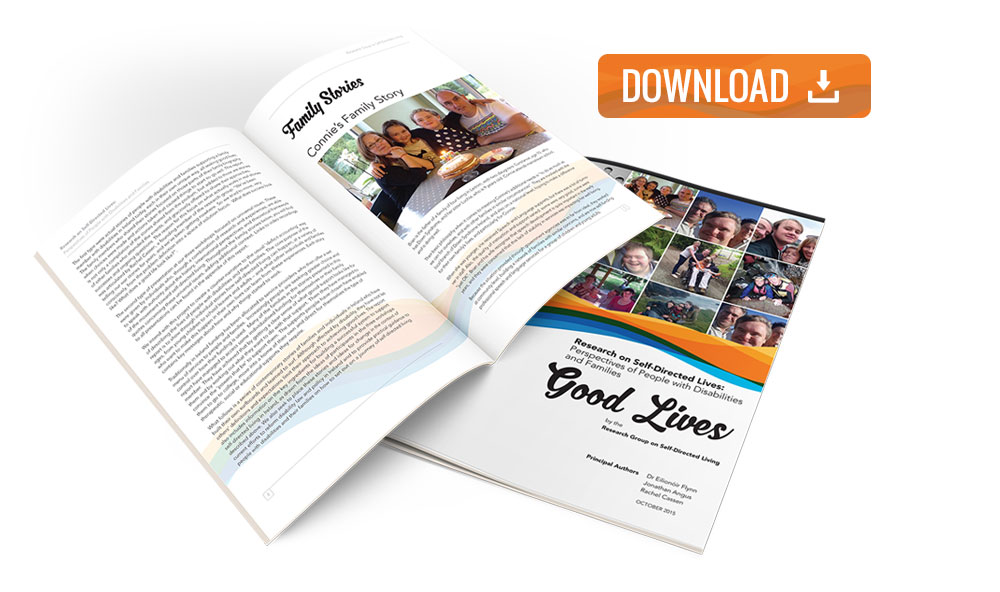 Evaluation of Leap 2014 - 2017
We are pleased to share this, the first evaluation of our work encompassing the period from 2014 -2017.
Leap were able to effectively manage the set up and delivery of training to a range of participants in various venues around the country. They were always professional, punctual and courteous. They managed a range of diverse situations and learning groups with skill and diplomacy. Their training and workshops were highly engaging and were designed and delivered to an extremely high standard. Training content and handouts were clear and concise even whilst covering complex topics. Training was well paced and utilised a range of methodologies including discussion and facilitated reflection, small group work and values clarification. I would have no hesitation in recommending Leap as a training provider.
This is just to say a huge thank you to you for yesterday's 'Creating a Good Life' course in Galway. For the first time since our lovely boy was diagnosed, I am filled with enthusiasm and hope about how we as a family can help him to have a great future.
Our Mission
To assist families to take action for an inclusive life
Leap works with families to increase their relationships and personal networks and to navigate life stages.
Leap assists families to focus on inclusion and the importance of relationships, belonging and valued social roles.
Leap develops the leadership of families so that they can raise expectations of what is possible in the lives of people with disabilities.
 Leap assists families to create community in the street where they live.
We Support Families by Offering
Workshops, training and conferences
Family Friendly Information
Family leadership retreats
Projects and initiatives to support inclusion
We Offer Training Programmes in
Valued Social roles – Pathways to full, meaningful and inclusive lives
Powerful ideas and theories (esp. SRV)
Supported Decision Making
* by vision we mean a description of a desirable future for your family member
If you have any questions please contact us