WE PROVIDE
Leap provides training, mentoring and leadership opportunities in support of families who have a child with a disability and who desire to take control of their own supports and services.
We encourage
We encourage families to look beyond services to creative support solutions that will ensure children with disabilities maintain strong and diverse relationships with family members, friends and within their community.
We take
We take our direction from families and do not impose our own goals or solutions. We mentor families beyond initial training should they wish to self-direct their own funding and supports.
WE OFFER
We offer bespoke training solutions to support family engagement and family leadership.
We Work
We also work with service providers to support them to move to a more person and family centred approach.
Research by Leap in partnership with the Research Group on Self-Directed Living
Perspectives of People with Disabilities and Families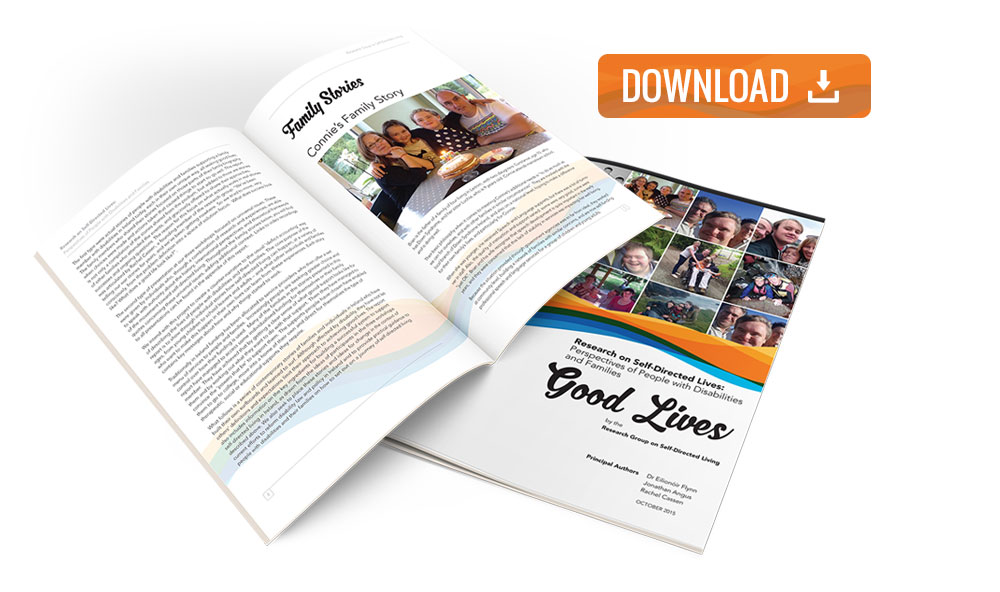 Evaluation of Leap 2014 - 2017
We are pleased to share this, the first evaluation of our work encompassing the period from 2014 -2017.
Leap provided us with fantastic support on working with families. The two days of training they delivered provided staff with an honest platform to discuss proactive ways to engage families, to understand what is service business and what is family business, as well as reflection on their roles. The training provided a way of valuing and enhancing the role support workers provide and feedback indicated staff really appreciated the opportunity to learn and develop their skills and understanding. We look forward to working with you again! Thank you. RehabCare
When I came away after the Leap weekend I was on fire. I really think it's the way forward and it has really filled in the gap in my head that was missing. I think it's brilliant for all agencies to be involved but I think the real change has to be on the ground through families! Families and their aspirations for their loved ones really change things especially in extended family, neighbours, community and society. Always remember you can read books, study it but we are the ones who live and breathe this every day of our lives. Parent who attended Family Leadership Adventure Break
Leap partners with families to navigate life stages without imposing its own goals or solutions.
Leap educates families about self-directed living and supports them if they wish to negotiate their own funding and supports.
Leap works through families to raise expectations of what is possible in the lives of people with disabilities.
Leap works with service providers who want to transition to a more individualised and person-centred service model.
We Support Families by Offering
Workshops, training and conferences
Family Friendly Information
Family leadership retreats
Projects and initiatives to support self-direction
We Offer Training Programmes in
Valued Social roles – Pathways to full, meaningful and inclusive lives
Powerful ideas and theories (esp. SRV)
* by vision we mean a description of a desirable future for your family member
If you have any questions please contact us